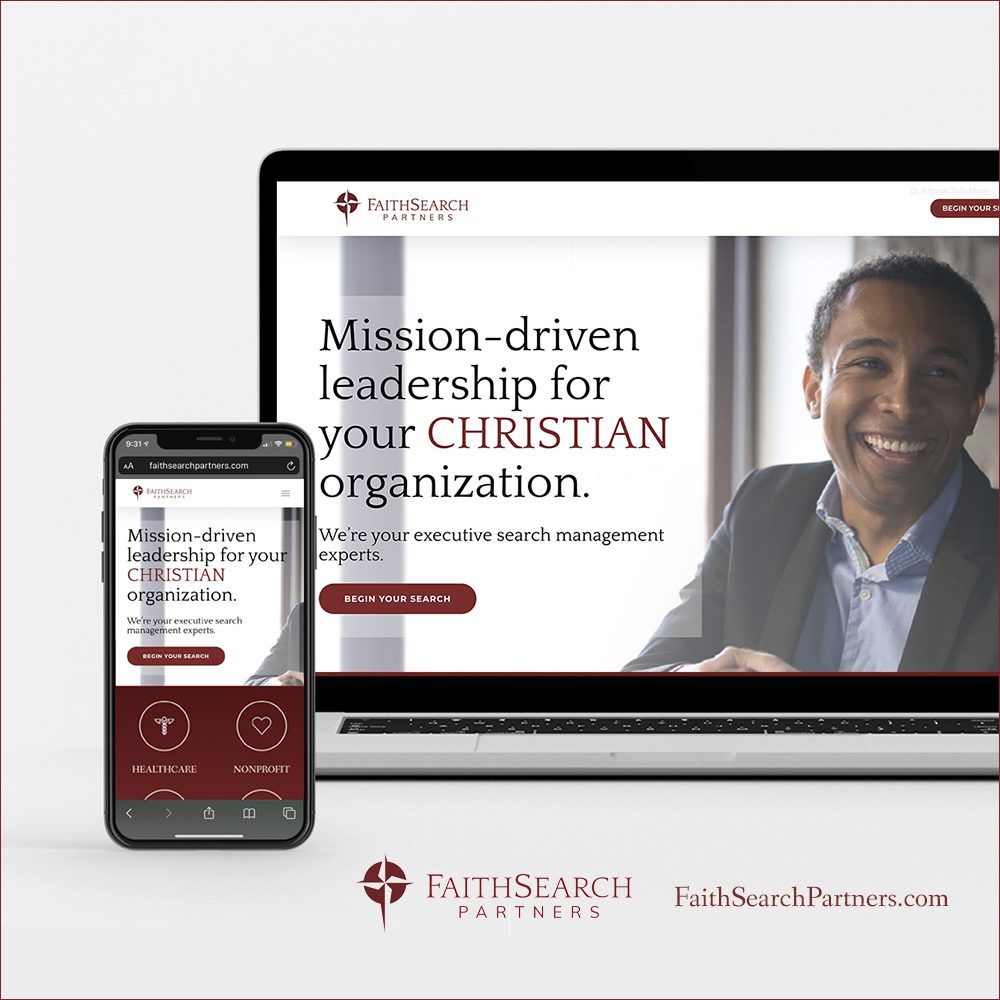 FaithSearch Partners is proud to announce the launch of our new website at www.faithsearchpartners.com. We've worked to update the look and feel of the site, in addition to streamlining the navigation to help our visitors find the information they are looking for faster and easier. The new website is designed to be valuable resource for clients and leaders of faith-based organizations, providing information on faith-based leadership as well as faith-based industry news.
FaithSearch continues to lead the market in executive search, and our new website will support those efforts into the future.
We partnered with the Acorn & Arrow team to launch the new site and could not be happier with the new look and functionality.
We'd love to know what you think of the new site! Let us know if we can assist you in any way during these unsettling times.