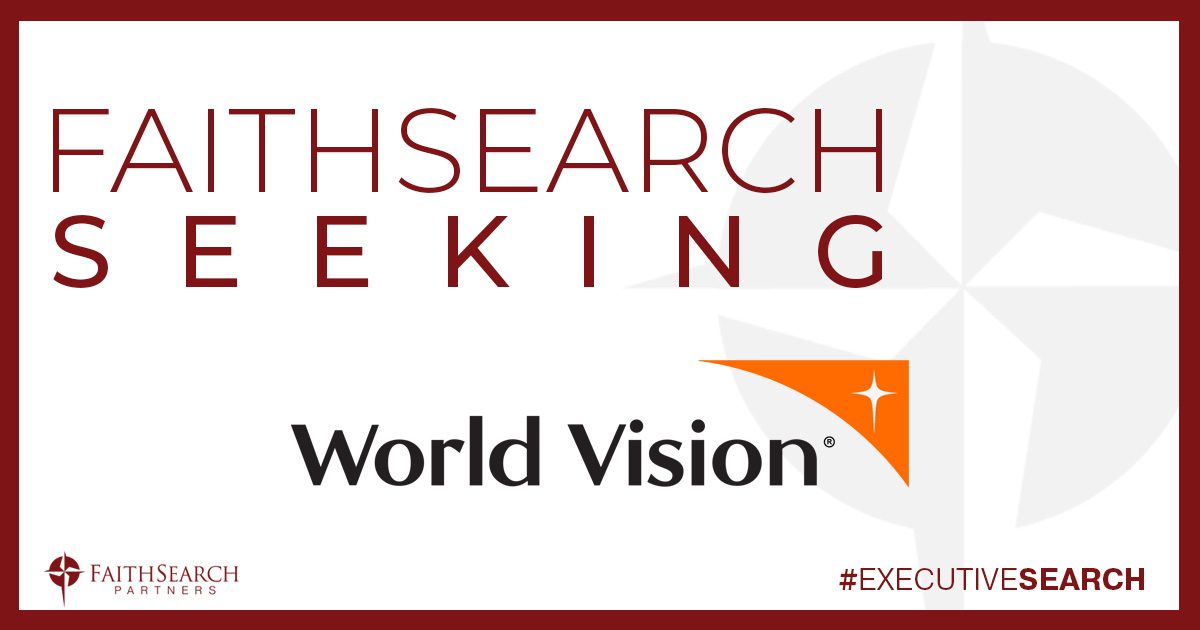 FaithSearch Partners is delighted to announce its partnership with World Vision U.S. in launching a national search for its next Vice President of Brand and Communications.
Globally, World Vision impacts the lives of over 100 million people each year in nearly 100 countries.  World Vision is an international partnership of Christians whose mission is to follow our Lord and Savior Jesus Christ in working with the poor and oppressed to promote human transformation, seek justice, and bear witness to the good news of the Kingdom of God. As a global partnership of interdependent national offices united in a common Christian humanitarian mission and vision, World Vision U.S. leads in the acquisition of financial and other resources for the global partnership through its marketing, fundraising, and advocacy strategies.
The next Vice President of Brand and Communications will oversee all aspects of organizational brand and strategic media engagement for World Vision U.S. ensuring messaging and content strategies are meaningful, clear, and accurate to effectively build and sustain the desired brand and Christian identity to target audiences and across all mediums. The Vice President of Brand and Communications will inspire, lead and coach a team of ~50 professionals including an award-winning internal creative agency, digital studio, and risk and public engagement professionals.
A detailed document describing the opportunity is available upon request. If you are aware of qualified individuals for this unique opportunity, please contact Zándra Bishop at zbishop@faithsearchpartners.com or Laura Weaver at lweaver@faithsearchpartners.com.
Interested candidates can also forward a current resume/curriculum vitae via email. All inquiries will be held in strict confidence.