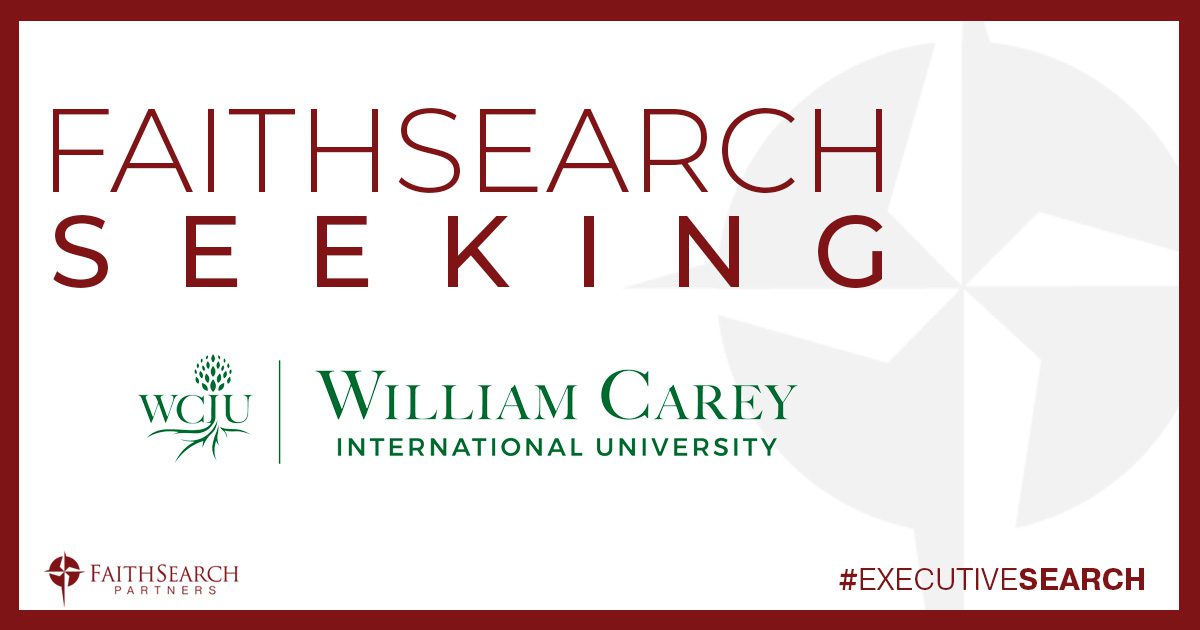 FaithSearch Partners' search for William Carey International University's (WCIU) next President is underway. WCIU is a private faith-based university licensed by the State of California and accredited by the DEAC to grant graduate-level degrees. The University was founded in 1977 under the leadership of Dr. Ralph D. Winter, one of the most influential missiologists of the twentieth century. WCIU provides innovative distance education programs to enhance the effectiveness of scholar-practitioners.
Headquartered in Pasadena, California, WCIU has a long legacy of distance-based, holistic curricula that integrates the biblical story, history, and social sciences while focusing on the international development of key leaders. WCIU's teaching structure allows students to experience understanding and curricula, seeking to address global challenges through the creation of practical development strategies.
The next President will play a critical role by providing oversight for the university and advancing WCIU's mission by assessing all aspects of the institution, working with the Board of Trustees and key stakeholders to bring strategic focus in the face of global change, and implementing a comprehensive plan for growth and operational success. She or he will continue to build strong staff and lead them administratively and spiritually. This creative President will help ensure the vitality and financial sustainability of the university's degree programs while building an effective footprint for the future. The President will embrace and support the university's operations and plans with confidence, humility, and transparency.
For more information and confidential inquiries, contact FaithSearch Senior Vice Presidents Zándra Bishop (zbishop@faithsearchpartners.com) or Andrew Westmoreland (awestmoreland@faithsearchpartners.com).
To learn more about FaithSearch Partners, visit www.faithsearchpartners.com. Visit our services page to learn more about FaithSearch's service lines.