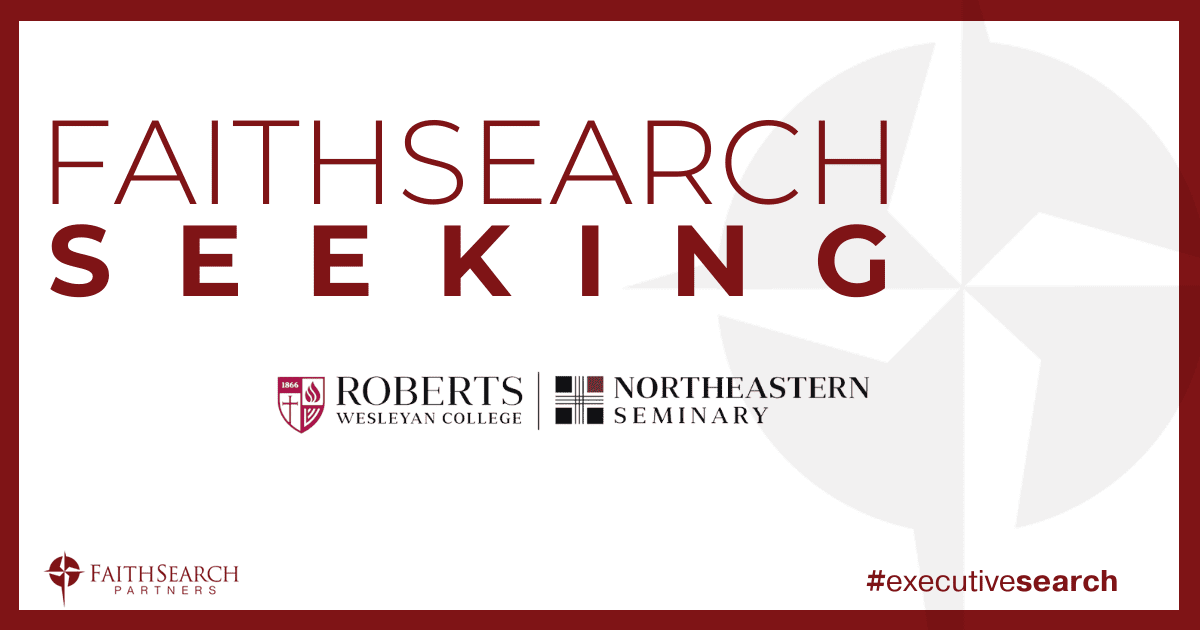 FaithSearch Partners is delighted to announce it has been chosen to support the search for a new President for Roberts Wesleyan University and Northeastern Seminary. Based in Rochester, New York, Roberts and Northeastern are interwoven with the honored traditions of the Free Methodist Church and liberal arts education, while recognizing the need for innovation within Christ-centered institutions.
Following a successful nine-year tenure as President of Roberts and Northeastern, Dr. Deana Porterfield is leaving the position to assume the presidency of Seattle Pacific University in July.
A more detailed document describing the opportunity is available upon request. If you are aware of qualified individuals for this role, please contact Andrew Westmoreland at awestmoreland@faithsearchpartners.com or Ed Fry at edfry@faithsearchpartners.com. Interested candidates can also forward a current resume/curriculum vitae via email. All inquiries will be held in strict confidence.