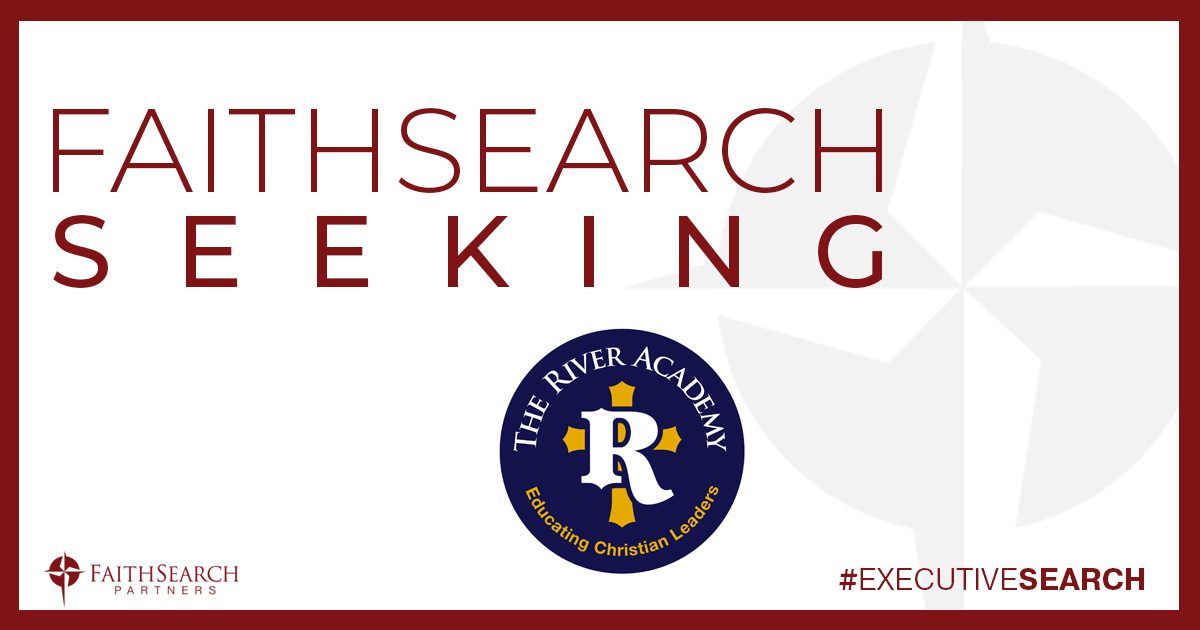 FaithSearch Partners is pleased to announce its partnership with The River Academy in the beautiful Wenatchee Valley of Washington state to assist with their search for a new Head of School. Founded in 1998 and now serving more than 300 students, The River Academy (The River or TRA) provides a solid Christian worldview education steeped in the classical tradition and is accredited by the Association of Classical Christian Schools.
The new Head of School will have four faculty and staff direct reports. The Head of School will focus on developing the spiritual initiatives, strategic vision, and fundraising for the Academy. The HOS will model and demonstrate a personal commitment to faith in Jesus Christ and believe in the Statement of Faith of The River Academy.
The Head of School will also be a spokesperson and representative for the Academy who is well-prepared academically, with significant experience in a Classical Christian setting, leading inside and outside the classroom.
If you are aware of qualified individuals for this unique opportunity, please contact Diane McGrath at dmcgrath@faithsearchpartners.com  or Bryan Fowler at bfowler@faithsearchpartners.com. Interested candidates can also forward a current resume/curriculum vitae via email. All inquiries will be held in strict confidence.