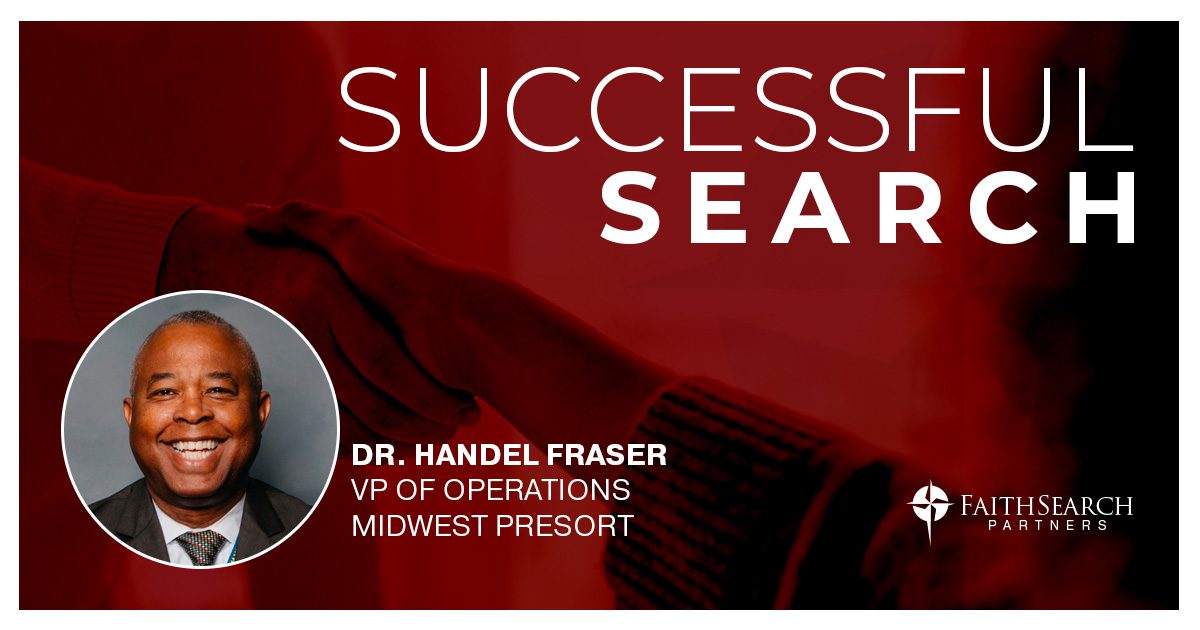 FaithSearch Partners is pleased to announce that Midwest Presort has chosen Dr. Handel Fraser as its new Vice President of Operations. Dr. Fraser is a seasoned operations management professional with over 15 years of experience in various industries. His expertise in driving growth, efficiency, and leadership skills will greatly benefit Midwest Presort.
Midwest Presort specializes in presorting and preparing mail for delivery to the United States Postal Service, which helps their clients save time and money on postage costs. They also offer data processing, printing, and fulfillment services to support their client's marketing and communication needs. The company is based in the Midwest region of the United States and has been in operation for over 30 years.
FaithSearch Partners worked closely with Midwest Presort to understand their unique needs and culture and conducted a thorough search to find the ideal candidate for the VP of Operations role. Dr. Fraser's impressive qualifications and experience stood out from the field of candidates.
"As a CEO, I understand the importance of having a team that shares our company's values and culture. FaithSearch Partners' dedication to staying on top of the recruitment process and pushing me in a good way made me confident in their ability to find the right fit for our team," stated Midwest Presort CEO Karen Scales. "Their commitment to getting to know the candidates and ensuring a good culture fit aligns perfectly with our pro-employee, pro-customer, and pro-relationship culture. We are grateful for their expertise in recruiting and their ability to help us find the best talent for our team."
**
FaithSearch Partners is the premier executive search firm in the U.S., focusing exclusively on serving faith-based nonprofits, ministries, churches, higher education institutions, athletics organizations, and faith-oriented businesses. Based in Dallas with locations in Houston, Atlanta, Denver, Birmingham, Spokane, Asheville, and Tyler, FaithSearch can serve faith-based clients in all regions.
To learn more about FaithSearch Partners, visit www.faithsearchpartners.com. Visit our services page to learn more about its service lines.
Photo by fauxels