At FaithSearch Partners, we're blessed to have an exceptionally dedicated and knowledgeable support staff – it's one of our firm's most important assets that sets us apart and helps us deliver outstanding client service. With more than 70 years of combined experience in the field of executive search, our talented team enables the FaithSearch hallmark of personalized, professional service to exist at every step of each engagement.
Ed Fry, FaithSearch President/CEO says, "Our deep bench of support staff is essential to our success as a firm. The diversity of talent this team offers, and the average team member's tenure being upwards of nine years is likely unmatched by other search firms of our size. Our clients may not directly interact with each member of our team, but they can be confident the best support team in the search industry is dedicated to assuring the best outcome for each search project."
Meet our colleagues whose experience and skill-sets extend beyond project management to include administrative support, research, marketing, IT infrastructure, copy-writing, customer service, and more.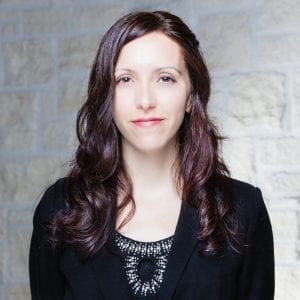 Porsche Schooley, Vice President, Administrative Services
Porsche provides oversight to the administrative support team which assists FaithSearch consultants in executing high-quality search services for the firm's clients. She holds eighteen years of experience in the executive search industry, having previously served as an administrative assistant at Witt/Kieffer, where she gained valuable insight into the world of healthcare executive search with a focus on faith-based organizations.
Courtney Fry, Vice President, Research/Process/Marketing
Having joined FaithSearch Partners in 2007, Courtney has over a decade of experience coordinating the firm's research activities. She was promoted  to Director of Research in May 2010 and Vice President, Research/Process/Marketing in July 2019. Courtney utilizes a variety of resources, both internal and external to the firm, to identify top level prospects and referral sources for many of the firm's searches.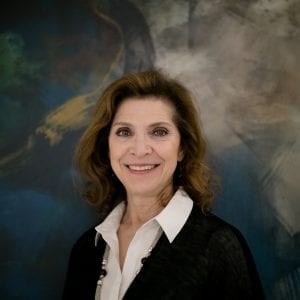 Rachel Barnes, Vice President/Chief Information Officer
Rachel has been supporting executive search since 2010. She is responsible for FaithSearch Partners' technology strategies from conception to deployment and maintenance, helping manage the vital infrastructure that encapsulates the research processes and sources that are a defining component of exceptional executive search. She has an extensive background in information systems design and internet technology integration.
Jessica Pommerening, Director of Operations – Dallas/Senior Project Manager
Jessica serves as the Director of Operations for the Dallas office and Senior Project Manager for FaithSearch Partners' Mission Enterprise Division. She helps move projects toward completion by performing project and office administration tasks, which typically include production and distribution, file management, data collection, report creation, research, and team collaboration. She joined Halftime Talent Solutions in 2014 as Executive Assistant to Greg Barnes and Senior Project Coordinator.
Linda Fry, Director, Administrative Services
Having spent over 25 years supporting executive search, much of Linda's career has been dedicated to the industry. She joined the FaithSearch Partners team in 2016 and provides support and service to the company's clients, candidates and consultants. In addition, she helps coordinate marketing and social media communication.
Claire Kelly, Manager, Marketing & Client Services
Claire began her marketing career in 2012, and she has worked in executive search serving FaithSearch Partners for two years. She leads communications efforts for the Mission Enterprise Division and supports a diverse array of marketing and administrative projects, including publishing original content every month for the firm's newsletters.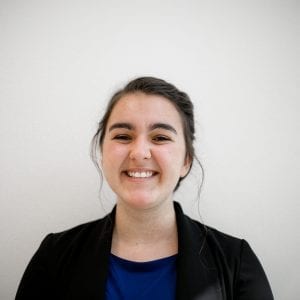 Heidi Dart, Research & Marketing Associate
Heidi joined FaithSearch Partners as an intern in 2018 and assumed her role as Research & Marketing Associate later that year. She brings a unique combination of enthusiasm and focus to her efforts in supporting the firm's vital research capability. Prior to FaithSearch, Heidi was Student Body President at Southwestern Adventist University in Keene, Texas.