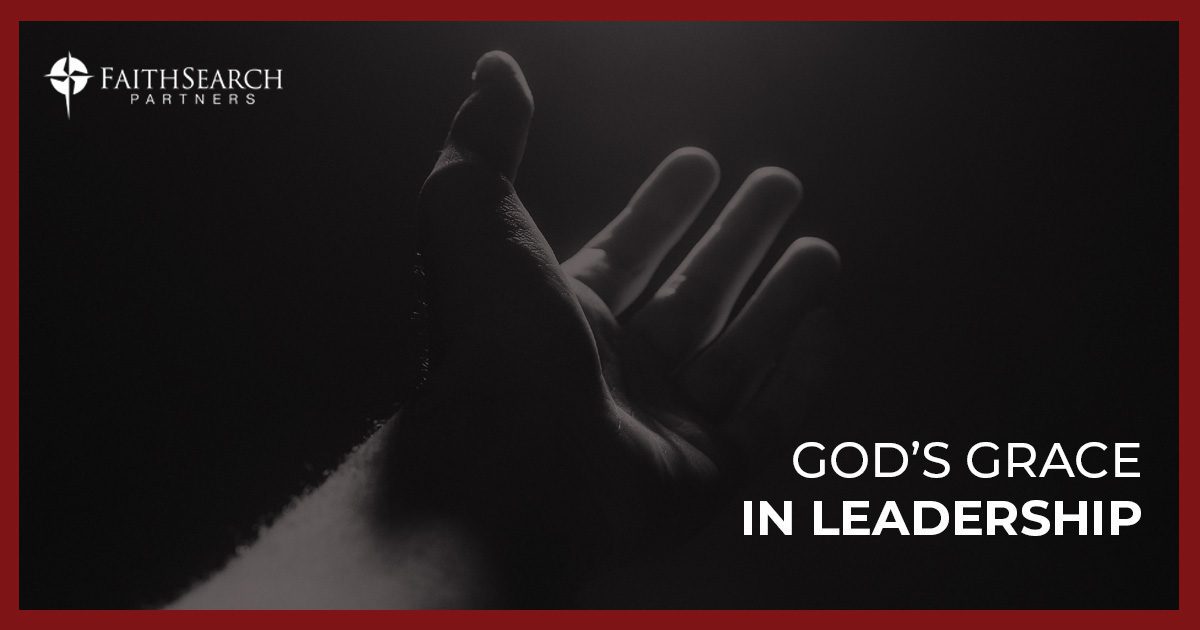 As an Executive Search firm that serves faith-based organizations and institutions, FaithSearch Partners understands the importance of God's grace in the search for leaders. Grace is essential to our faith and plays a critical role in guiding our daily actions, decisions, and relationships. So when it comes to our work with clients to find new leaders, grace is also essential.
Leaders are called to serve others, especially in faith-based organizations, just as Jesus Christ served his disciples and his community. They are expected to be humble, compassionate, servant leaders, and committed to the mission of the organization. However, finding leaders who embody these qualities can be challenging, especially in today's fast-paced and competitive business environment.
This is where God's grace comes in. Grace is God's unmerited favor, and it is freely given to those who seek it. Grace is the power that enables us to do what we cannot do on our own, and it is the foundation of our faith. When we rely on God's grace, we can overcome our weaknesses and limitations and are empowered to lead with humility, compassion, and purpose.
In the search for new leadership, faith-based organizations must rely on God's grace to guide their decisions. This means seeking leaders who are not only qualified, experienced, and results-oriented but who also embody the values and mission of the organization. It means looking beyond the resume and the interview to discern the heart, character, and essence of the candidate.
As an Executive Search firm, we believe the search for new leadership begins with prayer and a deep commitment to God's will. We work closely with our clients to understand this and seek candidates who share these same qualities. We believe that God's grace is present in every step of the search process. And we trust, through a very deliberate process, that He will guide us and our clients to the right candidate.
The search for new leadership is only the beginning. Once a leader is selected, it is essential that they continue to rely on God's grace in their role. They must remain humble, compassionate, and committed to the mission of the organization. They must seek God's wisdom and guidance in their decisions and be willing to serve others with love and grace. In many instances, leadership embodies service and sacrifice. It can be about following in the footsteps of Jesus Christ and living out His teachings. This requires a deep commitment to God's grace and a willingness to rely on His power and guidance.
FaithSearch Partners is committed to seeking leaders who embody the qualities and leadership like Jesus Christ and are willing to rely on God's grace in their role. We believe that with this focus, we help Christian organizations find the right leaders to fulfill their mission and serve others with love and grace.
**
At FaithSearch Partners, we drive executive searches with passion and purpose. We understand the importance of these qualities in effective biblical leadership and strive to help our clients find the right candidates who embody them.
FaithSearch consultants bring more than 130 years of cumulative experience in faith-based executive search. If you're looking for leaders who can make a difference for the kingdom throughout your organization – people who will positively impact your people and community – reach out to us. FaithSearch excels in securing leaders for Christian media, nonprofits, higher education, ministries, and faith-driven organizations.
Contact the FaithSearch team today for more information.
Photo by Jackson David on Unsplash