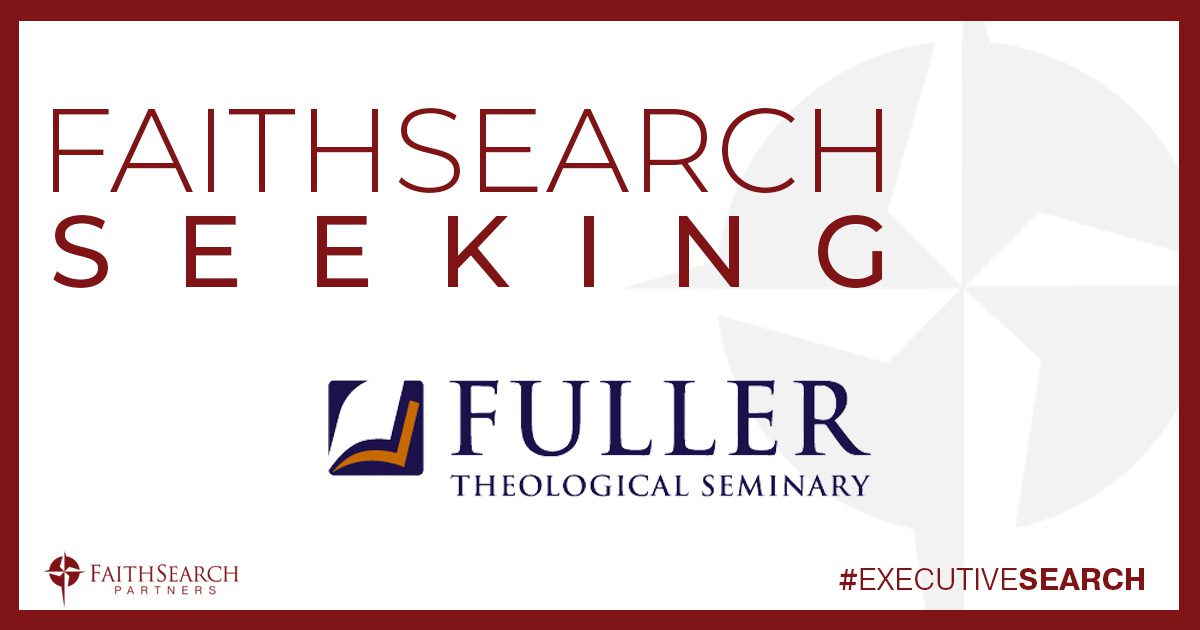 Fuller Theological Seminary is engaged in an extensive search to identify and appoint the next Dean of the School of Psychology & Marriage and Family Therapy, following Ted Cosse, who has been appointed to the position of Chief Operating Officer.
The School of Psychology and Marriage & Family Therapy offers training for psychologists and marriage and family therapists with Fuller's distinctive integration of psychology and faith. Graduates are equipped to serve with professionalism, grace, and truth. Fuller's Ph.D. in Clinical Psychology and Doctor of Psychology (PsyD) in Clinical Psychology programs are accredited by the Commission on Accreditation of the American Psychological Association. In addition, Fuller maintains accreditation through the Western Association of Schools and Colleges Senior College and University Commission, and the Association of Theological Schools.
The Dean of the School of Psychology & Marriage and Family Therapy serves the mission of Fuller Theological Seminary by advancing teaching and learning, research, clinical work, and scholarly and creative activity within the School. The Dean exemplifies, articulates, and encourages a common vision and ethos for clinical excellence, leadership in integration, research innovation, cultural competence, and academic achievement. The Dean supports and facilitates the work of others in the service of that vision and ethos.
The Dean must possess a Ph.D., PsyD, DMFT, or EdD, a degree from an accredited institution, and a track record in teaching, clinical work, and research appropriate to an appointment as a tenured (associate or full) professor at Fuller Seminary. The person's faith and lifestyle must be congruent with the mission of Fuller Theological Seminary as expressed in its statement of faith, community standards, and institutional commitments. In addition to other qualities, the successful candidate will have a demonstrated history of significant academic leadership and the personal, academic, and/or professional development to effectively serve Fuller's culturally, ethnically, racially, and theologically diverse student body.
Fuller has retained the services of FaithSearch Partners to support this search. Applications and nominations will be received and evaluated until the position is filled. Confidential inquiries may be addressed to either Andrew Westmoreland at awestmoreland@faithsearchpartners.com or Za'ndra Bishop at zbishop@faithsearchpartners.com.