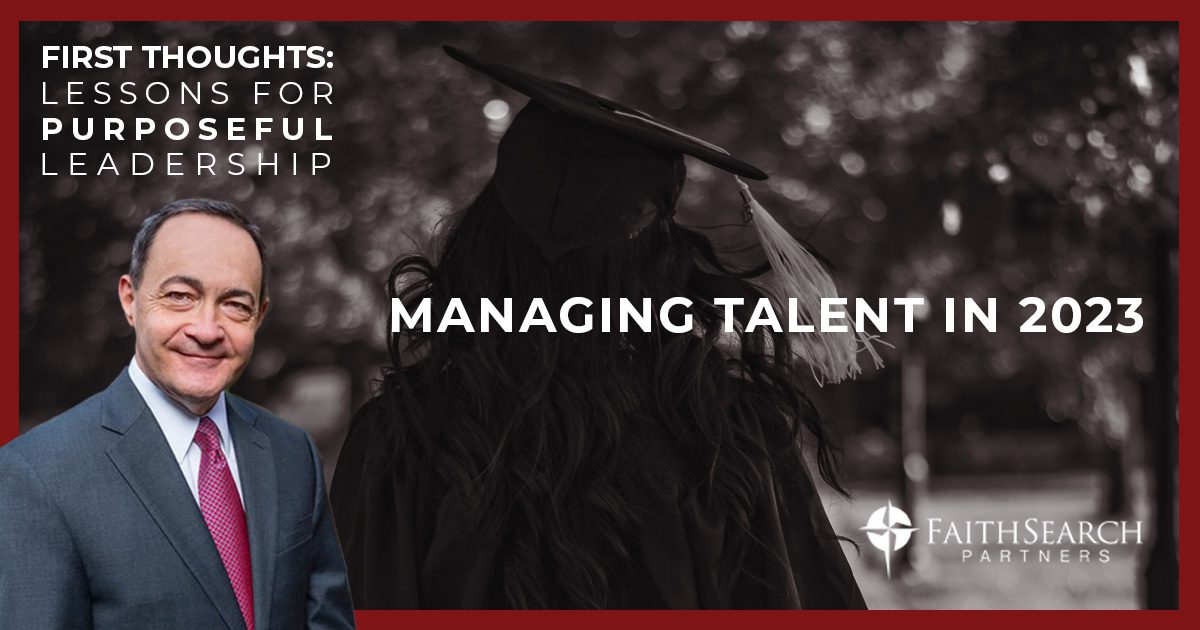 In our initial installment of Dr. Andy Westmoreland's First Thoughts for Purposeful Leadership of 2023, Dr. Westmoreland examines what many companies get wrong about managing talent in the current business and higher education environment. Here are his thoughts: Worthy of your time is the most recent issue of the Harvard Business Review, especially the articles focusing on "what most companies get wrong about managing talent."
In one of the most helpful articles in the Harvard Business Review, Mark Mortensen and Amy Edmondson examine the ways to win the talent war in 2023, including attention to these four components: material offerings, growth and development, connection and community, and meaning and purpose.
Please read the preceding paragraph again. Three of the four variables are not directly tied to what we traditionally view as compensation. Compensation and related benefits are crucial…along with other significant variables.
The probability is high that you are associated with a cause or an institution with extraordinary potential for offering growth and development, connection and community, and meaning and purpose. Yes, you need to do your best to meet market demands for "material offerings" when managing talent, but within your immediate grasp are other ways of recruiting and retaining the talented women and men required to offer superior results.
At FaithSearch Partners, we excel at pairing the right leaders with the right opportunities and the right organizations which bridges the gap between material offerings and the other variables. FaithSearch consultants bring over 130 years of cumulative search experience in faith-based executive search. If you're in the market for new leadership that will have a lasting impact throughout your organization, on your people, and in your community, FaithSearch excels in securing leaders for higher education organizations.
To learn more about FaithSearch Partners, visit www.faithsearchpartners.com. Visit our services page to learn more about what our service lines can do for you.