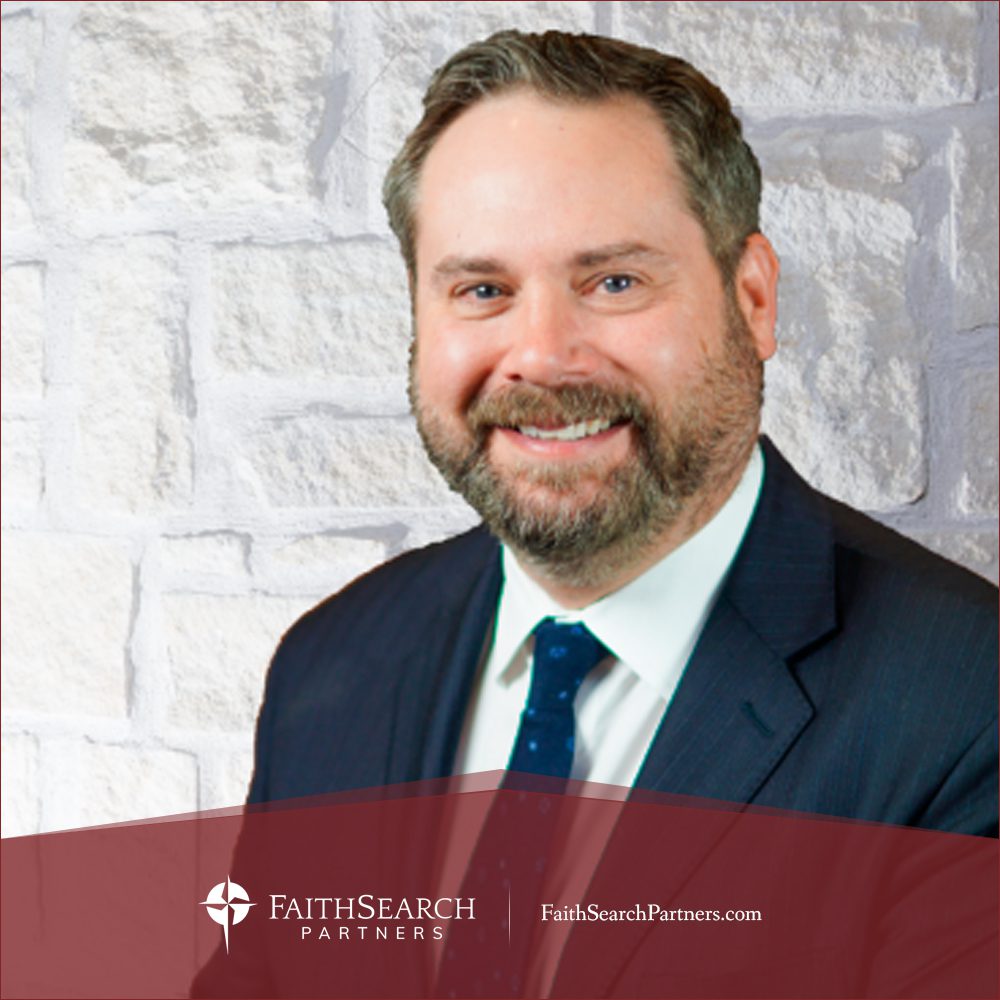 FaithSearch Partners is delighted to welcome Bryan Fowler to its team as Senior Vice President. As an experienced executive and board member in nonprofit, secondary education, and healthcare, Fowler brings more than 24 years of deep success implementing cultural, operational, and leadership structures in organizations experiencing a high level of change. He is based out of Atlanta, Georgia, and will work both in FaithSearch's Mission Enterprise Division as well as the rest of the firm.
"Bryan carries elite level leadership experience in all three of FaithSearch's primary industries:  nonprofits, secondary education and healthcare," said Ed Fry, President of FaithSearch Partners. "With this expertise in addition to his pastoral experience and enthusiasm for our clients, we are excited for him to help grow FaithSearch for years to come."
During the past two and a half decades, Bryan has served in organizations as a CEO, CIO, COO, and CTO and was able to help lead and develop new divisions at Arthur Andersen, Grant Thornton, Protiviti, the United Methodist Church, and Methodist Healthcare/Memphis.
"Bryan brings a rich knowledge that will benefit our executive searches and other consultative services," said Greg Barnes, President of FaithSearch's Mission Enterprise Division. "He is primarily known for trademark achievement in leadership and operational analysis, anticipating change, and applying creative solutions through leadership. I look forward to seeing him serve our clients in growing their organizations and impact."
Bryan holds an M.B.A. from Mississippi State University and a Master of Divinity degree from Asbury Theological Seminary. He serves on four nonprofit boards including the Digital Health Society at the Technology Association of Georgia, Honduras Outreach Incorporated (HOI), Grace Village, and Kennesaw State University's Masters of Health Management and Informatics Program.
FaithSearch Partners is the only executive search firm in the U.S. focusing exclusively on serving faith-based hospitals, healthcare organizations, nonprofits, ministries, churches, educational institutions, and faith-oriented businesses. Based in Dallas with locations in Atlanta, Denver, Spokane, Washington, D.C., Dayton, Asheville and Tyler, FaithSearch is able to serve faith-based clients in all regions.
For more information, contact Bryan Fowler at bfowler@faithsearchpartners.com, Ed Fry at edfry@faithsearchpartners.com, or Greg Barnes at gbarnes@faithsearchpartners.com.