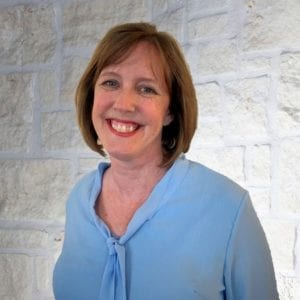 FaithSearch Partners is pleased to welcome Cindi Haworth to its growing team as Research Manager, Mission Enterprise/Nonprofit Division. In this role, Haworth provides a variety of support activity to identify top level prospects and referral sources for the firm's searches.
"Cindi is already proving to be a great asset to FaithSearch with her dedication, innovation, and research intuition," said Courtney Fry, Vice President of Research, Process & Marketing at FaithSearch. "With her research background and nuanced understanding of our faith-based clients, we are already on a path to push FaithSearch's research department to new heights!"
Haworth has prior experience at the Dallas-based Leadership Network as a program coordinator where she was involved in researching churches, managing and supporting several programs, customer service, and event planning.  She holds a bachelor's degree in graphic design from the University of North Texas and lives with her husband in the Dallas/Fort Worth area.
FaithSearch Partners is the only executive search firm in the U.S. focusing exclusively on the complete spectrum of the faith community, serving faith-based hospitals, healthcare organizations, nonprofits, ministries, churches, educational institutions, and faith-oriented businesses. Based in Dallas, the firm has locations in Atlanta, Houston, Asheville, Spokane, Washington, D.C., Salt Lake City, and Tyler.