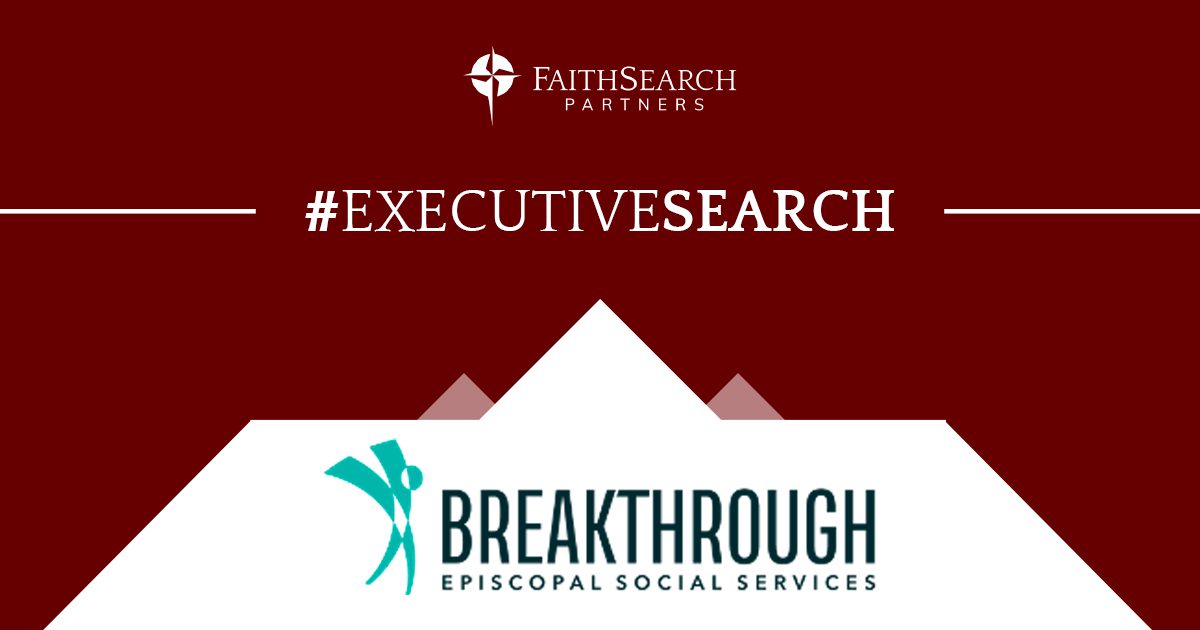 FaithSearch Partners is pleased to announce it has been retained by Breakthrough / Episcopal Social Services to lead its executive search for a CEO / Executive Director. Breakthrough is a broad-based social services organization focused on being a Christ-centered ministry that brings hope to people in need by offering opportunities for positive changes in their lives and providing ways for people to express their faith through service.
In its nearly four decades of existence, Breakthrough has helped over 30,000 Wichitans break through the cycles of poverty and mental illness, thanks to generous donors and volunteers. Today, Breakthrough serves more people than at any point in its history, approximately 60-70 Members per day and 300-400 individuals annually.
The CEO/Executive Director will serve as the primary voice and face for Breakthrough in the community and will be responsible for the planning, organization, and leadership of the organization's operations, programs/programming, financial management, and fundraising using appropriate delegation of duties. This role networks with State and local officials around public policy and funding issues and oversees and reports on the organization's outcomes and activities to the Board of Directors.
For more information and confidential inquiries, contact FaithSearch Search Consultant Diane McGrath (dmcgrath@faithsearchpartners.com) or Senior Vice President Bryan Fowler (bfowler@faithsearchpartners.com).
To learn more about FaithSearch Partners, visit www.faithsearchpartners.com. Visit our services page to learn more about FaithSearch's service lines.