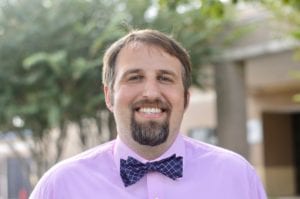 FaithSearch Partners is proud to announce that Cypress Christian School (CCS), a K-12 private Christian school in Houston, Texas, has selected Dr. Ryan Berens to be their High School Principal. In this role, Dr. Berens leads CCS's high school faculty, staff, and students as they strive for academic, athletic, leadership, community, and biblical excellence.
Cypress Christian School's mission is to honor the Lord Jesus Christ by providing students an education based upon academic excellence and biblical values. CCS employs more than 120 faculty and staff members to teach and lead 650 students in this K-12 School.
Dr. Berens brings more than 17 years of educational leadership experience to the role including stops with the Georgia Department of Education, a private school in Louisiana, and five years at Trinity Christian School in Texas.
Bryan Fowler and the FaithSearch Partners Academic Division led the search and utilized a detailed executive search process to find the right placement for the position.
Dr. Ryan Berens stated, "FSP was great from start to finish.  They connected me with a job and a school that I would not have otherwise found on my own. Bryan and his team identified me as a candidate and were there every step of the way – from the first call to the signing of my new contract.  FSP works to match candidates to situations that are great for both sides. My family and I couldn't be happier with our new school. It would not have been possible without FSP."
For more information about how FaithSearch can help manage your organization's leadership transition needs, please contact Bryan Fowler at bfowler@faithsearchpartners.com.