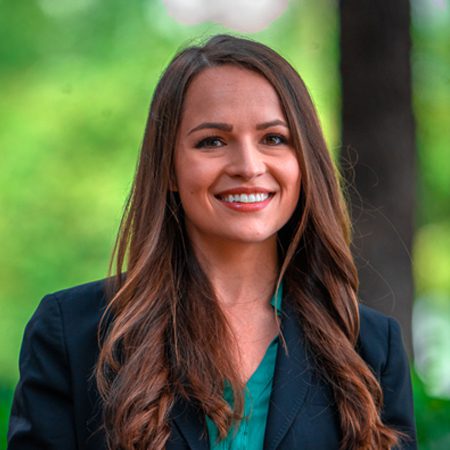 Courtney Fry has developed a deep understanding of executive search, having worked in the industry since 2007. As Senior Vice President, she is experienced across every client industry including healthcare, nonprofit, higher education, media, churches, and other faith-based organizations.
Courtney has built and led research departments for numerous search firms and serves as FaithSearch Partners' leading expert on executive research, ensuring each client receives customized, high-quality research to meet their organization's needs. Unique to FaithSearch are proprietary research methods to find candidates who meet an organization's faith-based culture. Candidate research spans existing data usage as well as customized, new research from external sources such as databases, associations, and competitor mapping which produces outreach to hundreds to thousands of prospects per search.
Courtney also brings a variety of experience within all aspects of executive search including candidate management, client consulting, operations, marketing, information technology, and finance. With these skills, she excels at navigating the search process and internal operations to get the results for clients as smoothly and effectively as possible. She believes that executive search is both an art and a science and, when done properly, can be incredibly powerful.
Courtney holds an MBA from Marymount University in Arlington, Virginia, and a BBA in Accounting from Southern Methodist University's Cox School of Business in Dallas.
Contact: cfry@faithsearchpartners.com