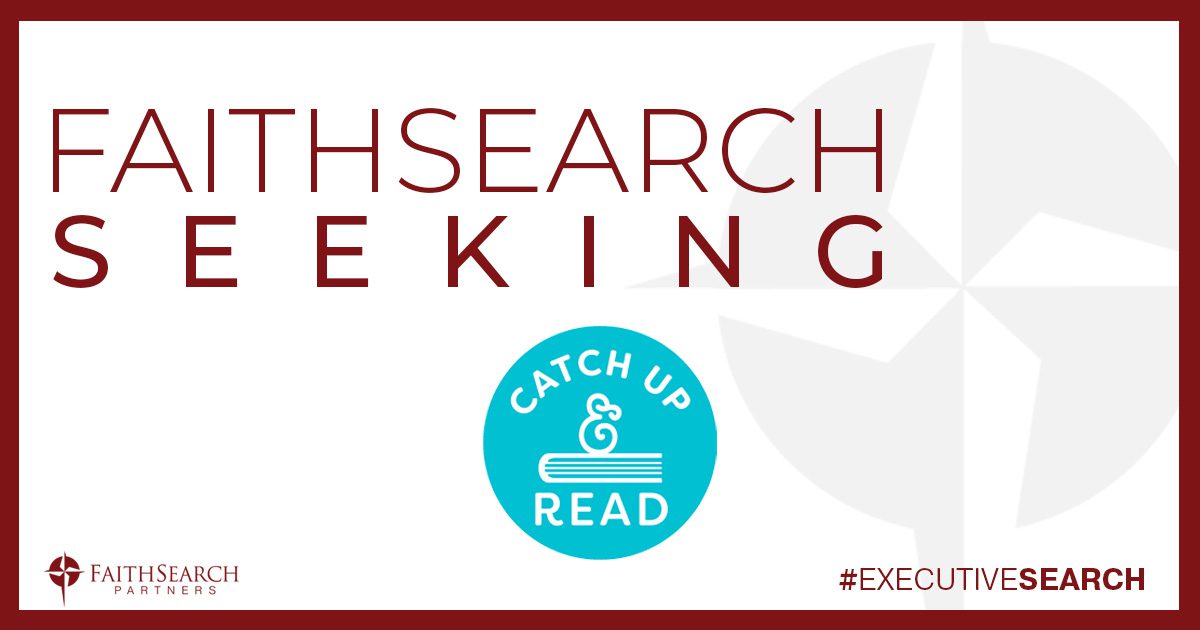 FaithSearch Partners is pleased to announce its partnership with Catch Up & Read to assist with their search for a new President. Founded in 2009, Catch Up & Read's mission is to equip at-risk students to read on grade level by third grade. Guided by the belief that the path to providing an equitable education to every child is through high-quality classroom instruction, its vision is an equitable, high-quality education for all children in order to break the cycle of poverty and achieve a productive life.
Catch Up & Read seeks a visionary, strategic, and passionate President to continue to enhance a proven literacy program to train more teachers and impact more students. The President will continue to build on the significant strengths of the organization.
If you are aware of qualified individuals for this unique opportunity, please contact Zándra Bishop at ZBishop@faithsearchpartners.com or Greg Barns at GBarnes@faithsearchpartners.com. Interested candidates can also forward a current resume/curriculum vitae via email. All inquiries will be held in strict confidence.