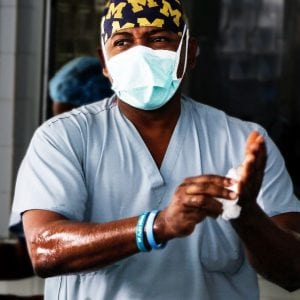 FaithSearch Partners recently wrapped up a several month-long Board Sourcing project for its Houston-based client, Medical Benevolence Foundation. The project, which began in April, came to a successful close in mid-August, with FaithSearch presenting a total of 27 candidates to MBF for potential appointments to their Board of Directors. Of the 27 individuals presented, MBF will select a few to help promote the organization's mission and guide it into the future.
"The development of a highly skilled, highly diverse Board is imperative for any nonprofit," says FaithSearch Partners' Mission Enterprise President, Greg Barnes. "Its value cannot be understated. I'm glad that we were able to help MBF secure quality talent to ensure that their work continues."
Speaking to the project's success, Medical Benevolence Foundation Board Chair, Hank Kuhlman, summarized, "I'm so grateful that we engaged FaithSearch Partners for this project. They helped us connect with people who are outside of our normal sphere. We wanted to reach people who were internationally-minded and had strong faith, and the candidates presented are exactly the types we wanted. We have so many people to talk to – so many avenues for future conversations. We are encouraged by the strong slate of candidates presented."
Medical Benevolence Foundation (MBF) works with internal partners in over 100 hospitals and clinics around the world. MBF sends medical supplies and equipment to healthcare facilities, provides training for local medical workers, and implements programs to educate entire communities about healthier practices. MBF strives to go beyond the brief benefit of short-term mission trips so that the communities it serves may maintain essential medical infrastructure for years to come. Learn more about their mission at www.mbfoundation.org.