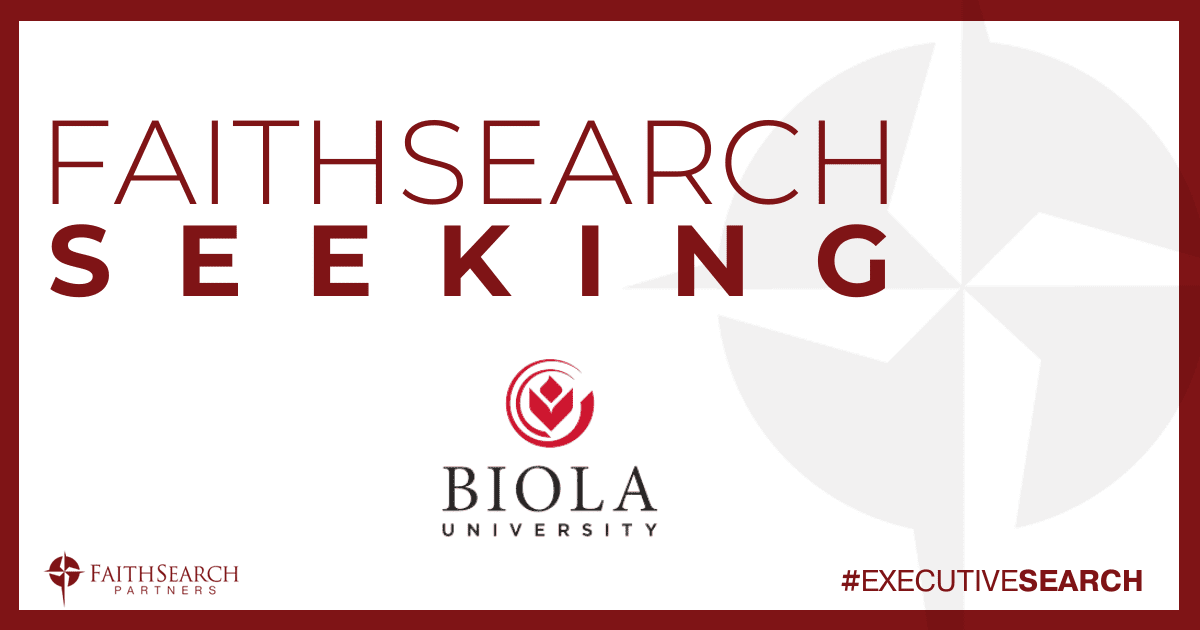 FaithSearch Partners has been retained to conduct a search for a new Endowed Chair of Computer Science, Mathematics, Engineering & Technology and Associate Dean of the Division of Technology for Biola University in La Mirada, California. With more than 5,500 students from around the world, Biola is poised for even greater significance in southern California and as a leader within Christian higher education.
The Endowed Chair will be the academic leader of the new Division of Technology. This leader will be responsible for aligning the strategic growth and management of technology programs, currently computer science, engineering, math and robotics.
Experience within the technology industry is high on the list of anticipated qualifications for the position.
If you are aware of qualified individuals for this unique opportunity, please contact Andrew Westmoreland at awestmoreland@faithsearchpartners.com or Doug Duffield at dduffield@faithsearchpartners.com. Interested candidates can also forward a current resume/curriculum vitae via email. All inquiries will be held in strict confidence.